Born
– 27 November, 1897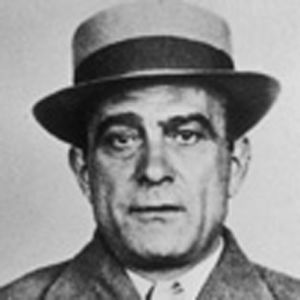 Birth Location
– Rosiglino, Italy
Died
– 14 February, 1969
Introduction
Vito Genovese was born on 27 November, 1897 in Risiglino, Italy. His father was Felice Genovese and his mother Nunziata Genovese. He had two brothers Michael and Carmine Genovese who also belonged to Genovese Crime Family. Vito Genovese was an Italian-born Mafia figure who became the boss of the New York based Genovese Crime Family.
Beginning of His Criminal Life
Young Vito immigrated to New York in 1913. He completed schooling to the American equivalent of fifth grade. He started his criminal career stealing merchandise from pushcart vendors and running errands for gangsters. Lucky Luciano was one of his early friends and together they were founding member of La Cosa Nostra. At the age of 19, he spent a year in prison, after being convicted of the illegal possession of a firearm. In 1930, Vito Genovese's first murder victim was Gaetano Reina, an early supporter of Masseria who had flipped his commitment to Salvatore Maranzano. Genovese shot Reina in the back of the head, thereby handing the reins of the Reina crime family over to Masseria. During Castellammarese war, Luciano decided to end this bloody feud by killing Masseria. while Masseria was having lunch with Luciano, in rushed Genovese, Bugsy Siegel, Albert Anastasia and Joe Adonis who executed Masseria. Salvatore Maranzano became the "Boss of All Bosses" creating the five crime families and a system of Boss, Underboss, Capos and Solders to give the new American Mafia an effective infrastructure. After a six month reign Maranzano's greed caused Lucky Luciano to plan and carry out his assination.Lucky immediately called for calm and established the Commission to settle future disputes. In 1936, Luciano was sentenced to prison for 30 years. Vito Genovese was passed over as acting boss in favor of the more level headed Frank Costello. Genovese ordered the murder of Ferdinand Boccia in 1934 and the Feds were looking to arrest him for the crime. Genovese fled to Italy where he became an ally of Sicilian Mafia. At the end of World War II, Genovese was extradited to the United States to stand trial for the murder of Ferdinand Boccia. However, two of the state's witnesses were murdered and with no one left to corroborate the remaining witness's testimony Genovese was set free. At this time, he again tried to establish his power in NYC. He arranged several murders, and in1957 he ordered the elimination of Frank Costello who survived the attempt, and subsequently stepped aside allowing Genovese to become the "Boss of all Bosses"
End of His Life
In 1958, he was convicted on narcotics charges and sentenced to the federal prison for 15 years. On February 14, 1968, Vito Genovese died of heart attack at the U.S. medical center for federal prisoners in Springfield, Missouri.